Download and Use LINKS Mira ABM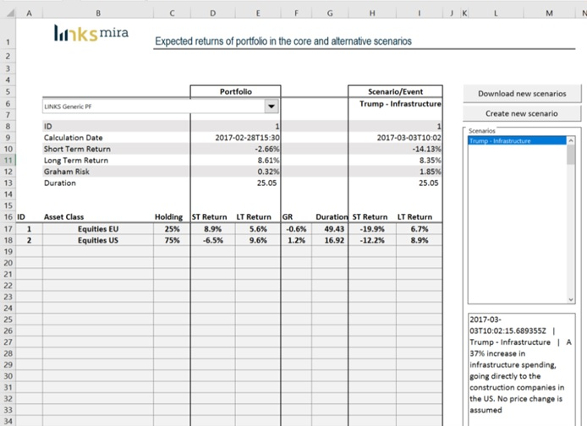 LINKS value-based return forecast for US and European equities and bonds, scenario analysis and stress tester, includes a complete working model linked with our server:
European equity and sovereign bond valuation

Monitor daily events and their impact on the portfolio

Check the valuation of the portfolio and individual asset classes

Short- and long-term nominal and risk-adjusted returns

Over 60 asset classes, equity sectors, 44 countries
Read more about Mira ABM.
Data Protection Commitment
No credit card required.
LINKS Analytics will not distribute your personal data to third parties – no exceptions made. Upon your first request we will remove your data from our database.